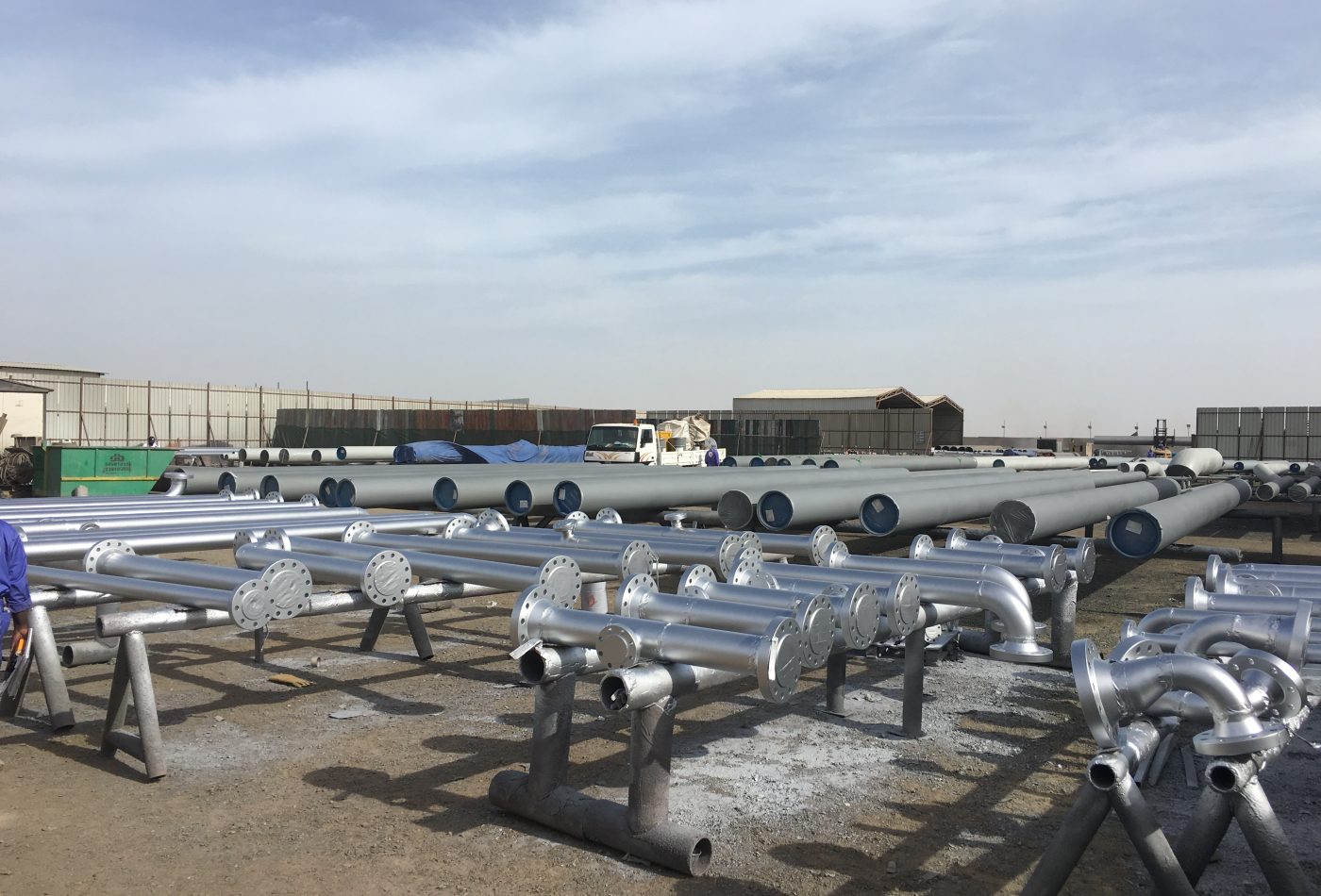 We have two operating yards, with well-equipped Application Workshop located in a convenient area at Areifjan near Julaia with a service area of over 30,000 Square meters.
We have dedicated sections for mechanical works including fabrication as well as for other Corrosion Services including Coating & Wrapping Works.
We also have delegated ample space for warehousing our dealership products as well as our own products & materials.